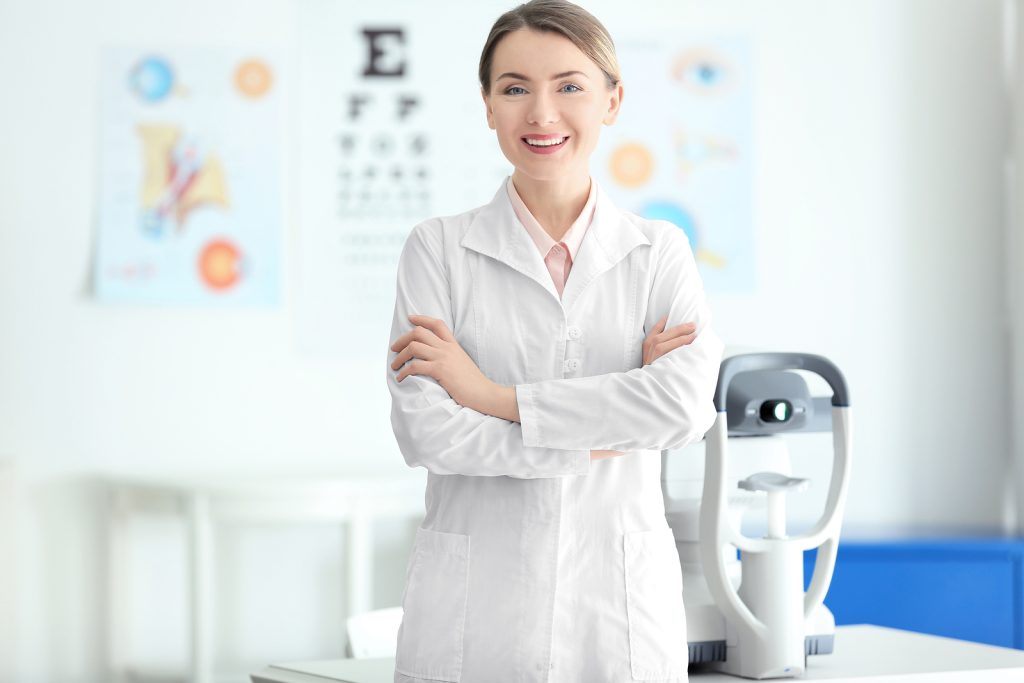 Your local optometrist at Whylie Eye Care Centers is an important part of your family's professional health care team. Our optometrists perform a number of services to make sure every member of your family has healthy eyes for a lifetime of clear vision. These services include affordable and regular eye exams, regular reviews of your ongoing vision medical record to track any changes in your eyes, and the prescription of vision-correcting lenses that help you see clearly.
A local optometrist provides exceptional care at every Whylie Eye Care Center location. This means you will see a highly trained, experienced eye doctor at every appointment. While opticians undergo training to supply, prepare and dispense eyeglass lenses, frames and contacts, they do not undergo the same training as do optometrists so opticians cannot offer the same levels of service.
At Whylie Eye Care Centers, our optometrists have extensive training, experience and expertise needed to examine eyes for visual defects, diagnose eye problems or vision impairments, prescribe corrective lenses, and perform certain eye treatments.
Whylie Eye Care Centers Offers the Latest in Optical Services in 11 Locations
Whylie Eye Care Centers offers the wide variety of optical services you and your family need for clear vision. We offer a wide selection of services and eyeglasses, designer frames, sunglasses, and contact lenses at each of our 11 locations in Central Iowa, so there is always an optometrist near you. Convenient locations and office hours means you can schedule appointments when you need them.
Whylie Eye Care Centers offer lenses and bifocals, designer eyeglasses frames, a wide selection of sunglasses and all of the major contact lens brands your family needs. Our brands include Burberry, Rayban, Coach, Mont Blanc, Michael Kors, Ralph Lauren, Vera Bradley, Guess, Oakely, Acuvue, Bausch + Lomb, and more.
We are glad to help you select the perfect frame to accent your appearance. When you pick up your glasses, we will even make sure your new frames fit properly and make any adjustments.
While today's frames and lenses are stronger than ever, accidents do happen and eyeglasses sometimes break. If your glasses break, we will be glad to repair them in-house so you get your glasses back fast. Whylie Eye Care Centers features an in-house lab, specially designed for the customization of lenses, so we can make nearly any lens you may need.
Whylie Eye Care Centers is fashion-forward, but we still hold an "old school" view of customer service in that every member of our eye care team is dedicated to providing exceptional vision care to every patient we see.
We are proud to say that Whylie Eye Care Centers has been a family-owned and family-run business since 1951. In the decades since, we have helped improve the eye health and vision of thousands of people living in and around Des Moines, IA. We offer advanced services available only at your local optometrist along with all of the advanced diagnostic and lens manufacturing technologies your family needs for healthy eyes and clear vision.